Well Done Gill and Eric
Archery Beginners Course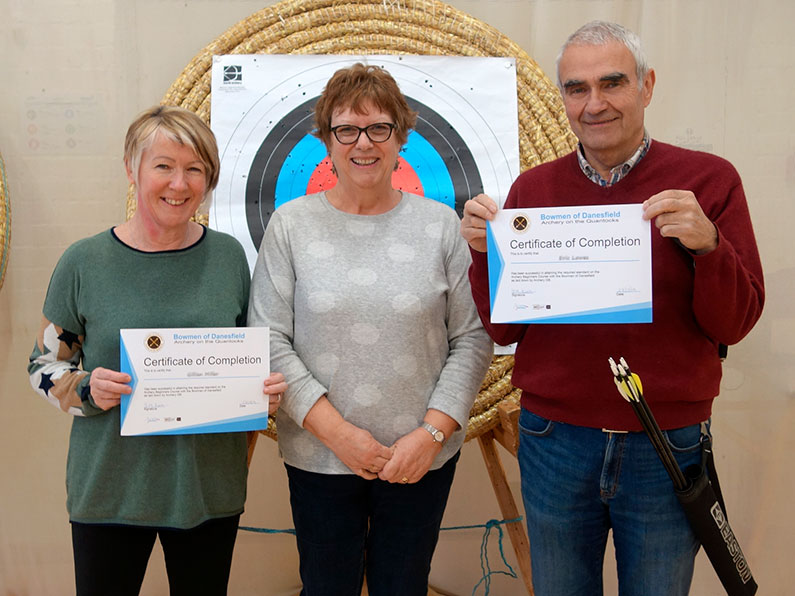 Success for Gill and Eric on the latest archery beginners course.
Both Gill and Eric joined the family session to take the archery beginners course. After five successful weeks, they achieved the required standard to pass with flying colours.
The course follows the guidelines as set down by Archery GB and conducted under the guidance of Sheila and Kevin both qualified coaches.
Why not join us one of our archery beginners courses.