Archery Have-a-Go Sessions
Special Sessions for Danesfield Pupils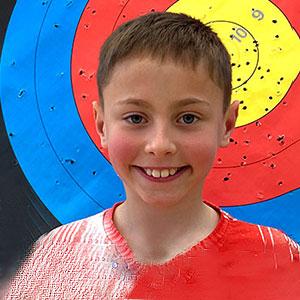 Calling all young aspiring archers!
The Bowmen of Danesfield Archery Club have a rich history of over two decades at Danesfield CofE School, and we're on a mission to ignite the archery spark in the hearts of the next generation.
We're thrilled to announce an exciting opportunity for your child to experience the thrill of archery firsthand. In partnership with Danesfield School, we're offering FREE Have-a-Go sessions to introduce your youngster to archery. It's the perfect chance for them to explore this fantastic sport in a fun, challenging, and friendly environment.
At our Have-a-Go sessions, your child will receive a warm welcome and be taken through the basics of target archery in a quick 30-minute session. An experienced Archery Coach will be there every step of the way, ensuring your child not only enjoys their time but also hits the target with precision.
Rest assured, we've got all the necessary equipment ready for your child's archery adventure. Our dedicated coaches will be on hand to provide guidance on safety and basic techniques, making this experience safe and enjoyable. It's not just a lesson; it's a unique opportunity for your child to pick up a bow and arrow and unleash their inner archer.
Safety is our top priority, and we adhere to the stringent guidelines set by Archery GB. Our Have-a-Go sessions are conducted with the utmost care and professionalism.
Before your child takes aim, we kindly request some basic information to ensure their safety. Please complete the provided form to secure a spot for your child's Have-a-Go session. The School will get in touch to confirm the session, either on Wednesday the 29th of November or the 6th of December after school.
Don't miss out on this chance to let your child experience the excitement of archery! Sign them up for our Have-a-Go session today, and let's see where their archery journey takes them.
"*" indicates required fields