Another competition
A Hereford at Bath Archers.
Excellent location beside the river Avon at Bathampton – dead flat field, and no wonder – the river floods the field after heavy rain in the winter.
It is a friendly, informal shoot with just one session – so it is a bit crowded on the shooting line.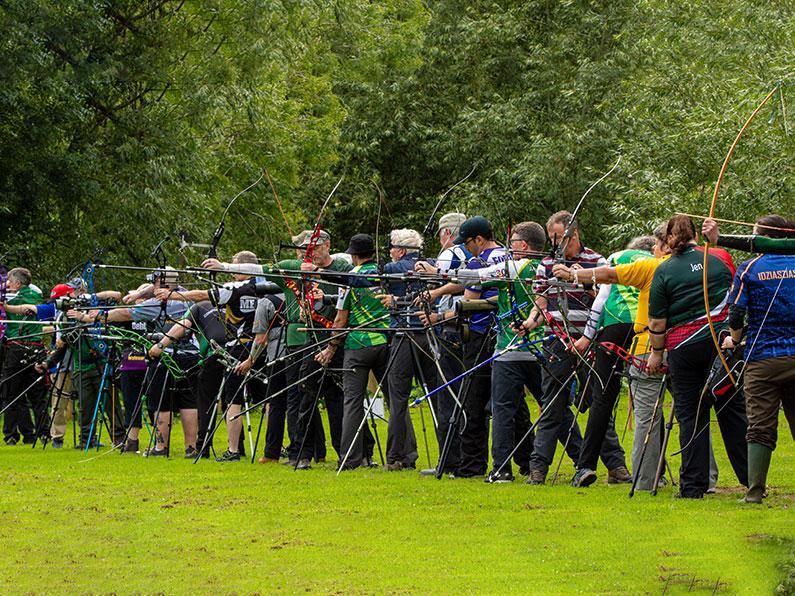 The lesson learnt
Don't dash off after the shoot to go and arrive late at a grandchild's birthday party.
I received the results email, and despite an okay score, more or less at present handicap standard, I had been awarded the Lady Paramount Prize – not sure what I had done to deserve it!
It's a good photo of yours truly performing but not having wonderful form, with hunched shoulders and looking stressed shooting at 80 yards.