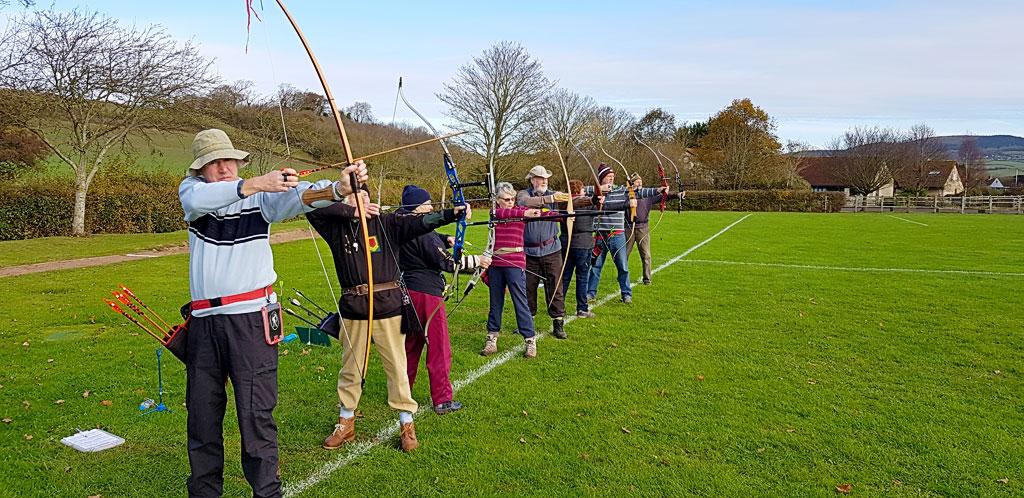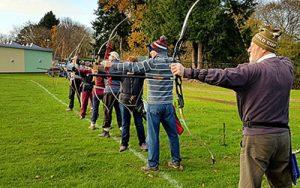 What is the Frostbite Challenge?
80 cm Target Face.
6 Sighter Arrows.
3 Dozen Arrows at 30 Meters.
All arrows to be shot in groups of 6 then collected.
10 Zone scoring – Maximum Score 360.
Adjustments for bow types.
This is a league run by Somerset County Archery Association full rules and bow type adjustments can be found on their website.
On a Sunday morning, each week during the winter season a brave band of archers gather in all weathers to take part in this crazy but fun event.
If you would like to know more contact us.